Art collaborations
A selection of free collaborations with other artists and collective projects.

My participation to the graphzine Cacophonie n°2 lead by the talented John Azen and Robin Roche and gathering about 15 international artists.

The collaborative projects invites artists to create free, spontaneous artworks in black and white. The fanzine was then screen-printed.


Little collaboration with the German photographer
Tilman Brembs
who kindly agreed that I draw one of his photos of ravers in the 90's in Berlin. This is DJ Keoki at Tresor club in 1991.
The poster is titled "Rêve Parti" meaning "Gone Dream" in French which sounds a lot like "Rave Party".
I chose to draw this photo because of the expression on Keoki's facial expression looking both thoughtful and blasé.
That was pretty much my face when I thought about all the people working in this field (music, night clubs, festivals..) who were trying to survive or closing precious places where people felt free and connected through music. Meanwhile, people like me, who feel part of this community were waiting, wondering when we will all meet again. Rave culture is suffering. So "Rêve Parti" or "Rave Party"? Let's choose what's important for us and support this culture!
My collaboration with Baba, a Nantes-based fashion designer and artists who creates clothes and accessories for rave parties.
My embroidered poster design for our launch event at Askip in Nantes.
We created 20 unique embroidered balaclavas, each has its own personality.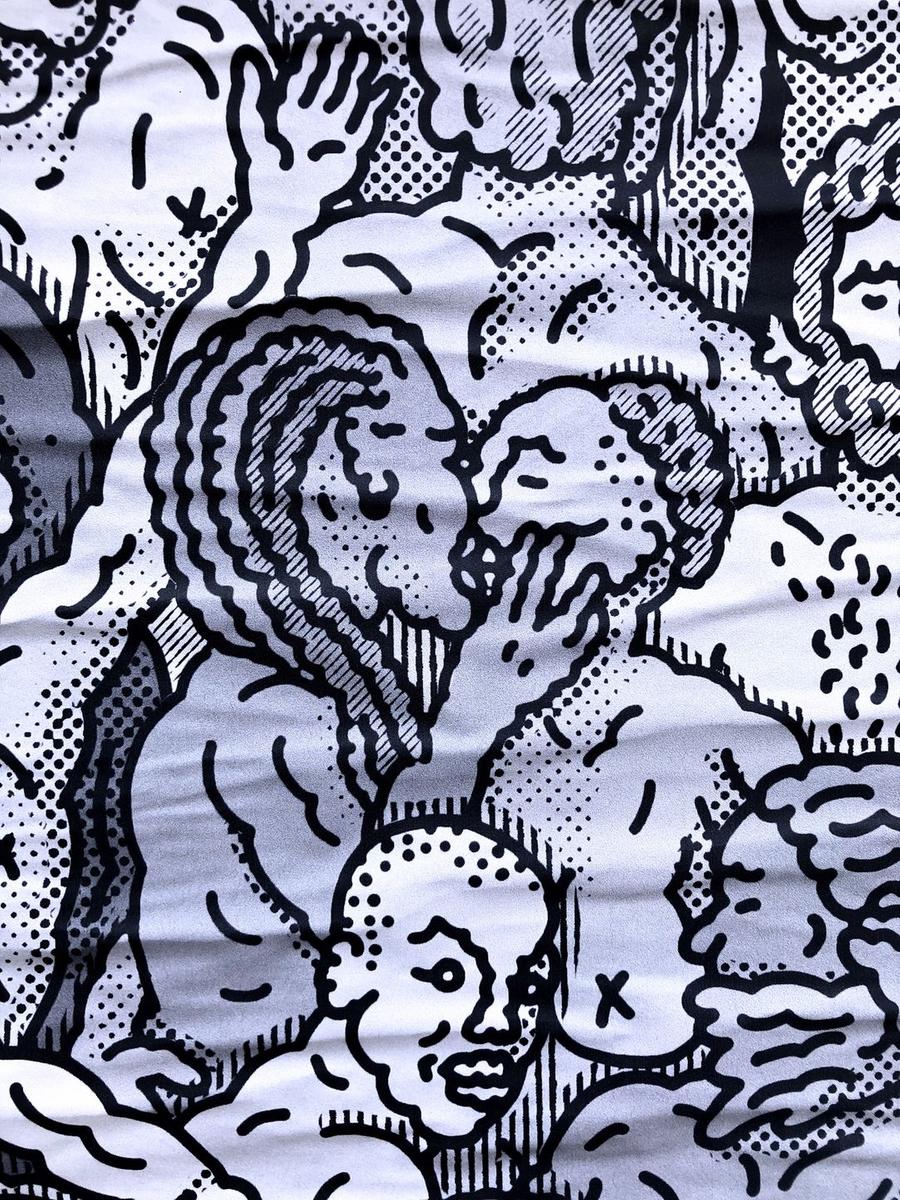 "Les Rêveurs" is my contribution to the collective "Oripeau", an urban exhibition project located in Nantes and Montréal.
I made this artwork during the lockdown out of longing to dance with people. The ravers were displayed in Nantes in May 2021.
Posters for
Formes Des Luttes
, an art collective frequently asking illustrators and graphic designers to illustrate political issues through posters that will can be used for flyposting or demonstrations.
The first poster critised with a wordplay the government's lack of attention towards the cultural and creative sectors during the lockdown. The second, also with a wordplay, critize the rise of domestic violence during lockdown.
Confiné-e Records is a participative online music and art projects that was organised in Nantes and beyond during the 2020 lockdown.
Musicians from everywhere created homemade tracks while visual artists illustrated the daily compilations with the same identity colours.
"Corona Maison" was an online project led by the French illustrator Pénélope Bagieu during the 2020 lockdown as a way for artists to imagine and show their perfect "corona home".

My drawing, called "The Corona Allegory" (title inspired by Plato's The Allegory of the Cave) shows myself alone in my flat pretending to others that I am not allone. I was inspired by a scene in the movie "Home Alone".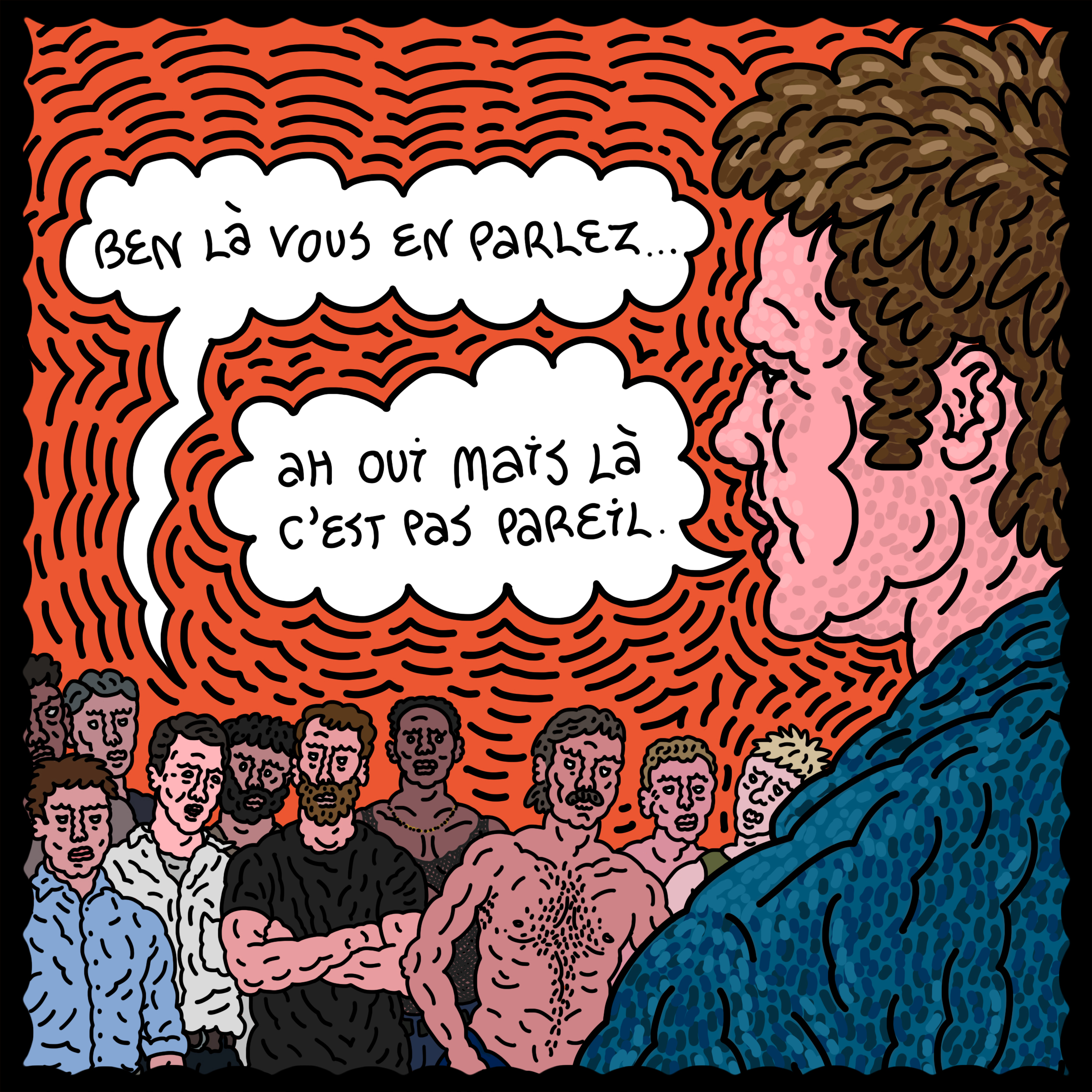 My participation to "Les Histoires Courtes": short funny stories written by Baptiste Szuwarski which visual artists can interpret through short comics however they want. I did this one during lockdown (2021).

Baptiste sent me a dialogue where a guy keeps asking annoying questions at Fight Club. The story could have led to irritated club members attacking him but I thought it'd be funnier if, as in the movie, he just punched himself.


2020–now